From time to time we get some malware in which the authors have put in their own stupid messages.
This one we got recently looks like an another attempt by a malware author to get some cheap publicity.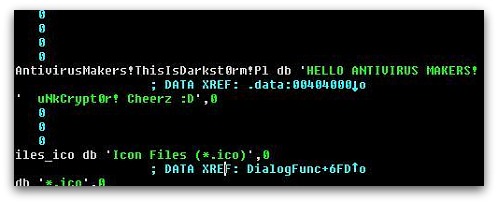 Sophos detects this malware as Troj/Dropr-DJ and the dropped file as Mal/Agent-GL.