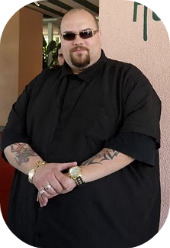 Over a two month period, Adam Guerbuez sent more than four million spam messages to Facebook profiles, promoting marijuana and sexual enhancement drugs.
For every one of the 4,366,386 spam posts Montreal-based Guerbuez made during March and April 2008, he has been fined US $100, which – after an additional US $100 in punitive damages and exchange rate conversions – comes to a staggering CDN $1 billion fine.
Quebec Superior Court Justice Lise Fournier was damning of Guerbuez's activities, writing:
"Facebook had never been targeted by as much spam and the method used was particularly efficient given that the spam appeared to be coming from users' friends."
Adam Guerbuez first found himself in hot water two years ago when a US district court in San Jose, California, fined him US $873.3 million for breaking American anti-spam laws. The new judgment upholds that ruling.
Guerbuez doesn't exactly seem ashamed of his notoriety, running an online blog where he discusses his entanglements with the law (showing holiday snaps of his jaunts around casinos), and describes himself on his Twitter profile as the 873 million dollar man.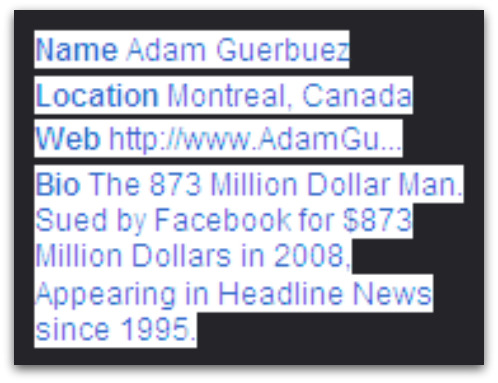 Somehow I strongly suspect that Guerbuez will escape paying the fines, as he has declared bankruptcy. Only the most optimistic staffer at Facebook will believe that they'll ever see the money coming back to them.
Of course, none of this spamming would have been possible if users had taken greater care over the security of their usernames and passwords. Always take care over where you enter your login credentials – be aware that you might be on a bogus website that has been created purely for the purposes of grabbing your username and password, and then using those details to send spam to others.
Spam is big business for criminal networks, and social networks are being exploited by spammers more than ever before. Make sure you have defences in place, and your wits about you.