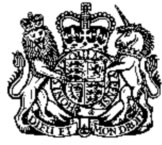 Do you still use Internet Explorer 6? I really hope not.
The facts should be clear as day: Microsoft no longer supports Internet Explorer 6, and the creaky old web browser simply doesn't provide anything approaching a sufficient level of defence with severely critical vulnerabilities left unpatched.
Microsoft itself has urged IE6 users to upgrade to Internet Explorer 8 (as a way of avoiding an attack by a zero day vulnerability). And yet still plenty of firms and organisations find themselves still running Internet Explorer 6.
The British Government has been strongly criticised for its unwillingness to upgrade from the insecure Internet Explorer 6, and I was one of thousands of people who earlier this year signed a petition to the Prime Minister calling on government departments to upgrade their browsers.
The answer at the time was that upgrading browsers was too expensive, so it's good to read in a report in TechEye that the Home Office now plans to switch to Internet Explorer 8.
I'm not saying that it's easy for a government department to upgrade or switch browsers, but the IT teams tasked with securing sensitive data inside organisations must be given the resources to keep on top of the latest security issues – or risk suffering from potentially serious consequences.
Let's hope that other UK government departments follow the Home Office's example and invest in a more up-to-date, more secure browser.