Many Facebook users would love to know who in their social circle has blocked them or removed them from their friend list. For probably good reasons, Facebook doesn't have a way of telling you who has decided they don't want to share information with you via the social network anymore – but there are plenty of users who would love that functionality to satisfy their curiousity.
Scammers, of course, aren't slow to take advantage of an opportunity like this – and you should be careful of giving third-party applications which make claims that they can help you tell who has defriended you access to your account.
Here's an example of an application that is live on Facebook right now.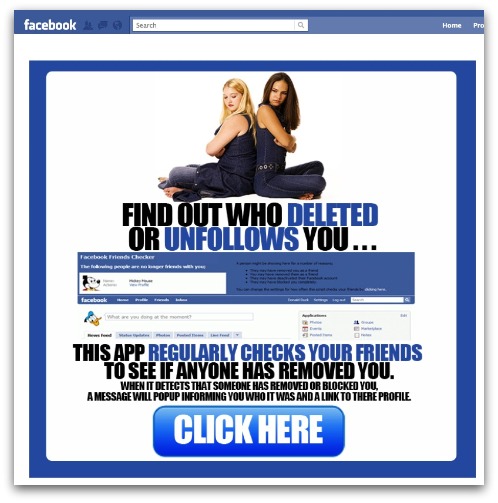 The application, called "Who doesn't like me", claims it will
regularly check your friends to see if anyone has removed you. When it detects that someone has removed or blocked you, a message will popup informing you who it was and a link to there (sic) profile.
However, be on your guard because if you decide you want the application it will ask your permission to scoop up information from your Facebook profile, and even send you messages at your private email address.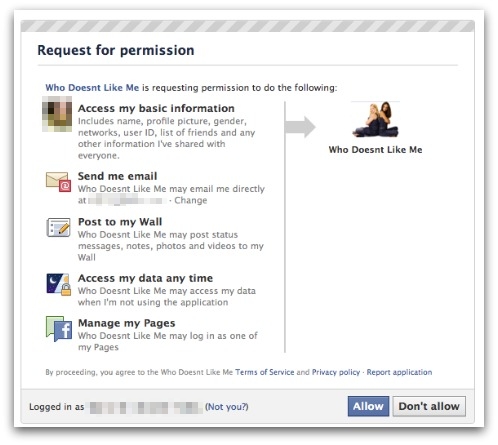 Do you really want to give an unknown Facebook application such access?
And if you do decide to proceed, then an all-too familar survey scam hosted by CPALead will pop up, earning revenue for the scammers by tricking users into taking pointless surveys.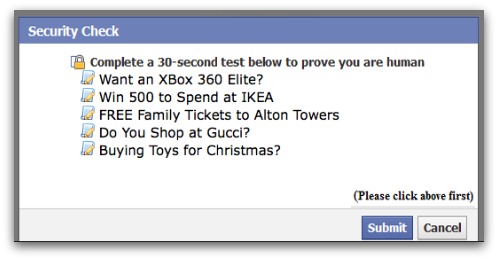 If you find yourself in this situation, please don't take the surveys. You're only encouraging the scammers to distribute even more of these scams.
Instead, check your application settings and revoke access to all rogue applications.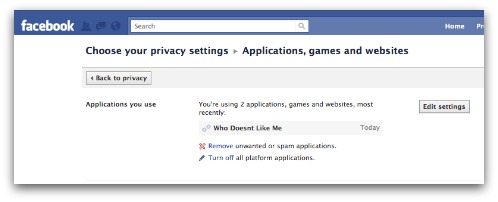 You should also check that your own Facebook newsfeed hasn't started pumping out adverts, promoting the scam: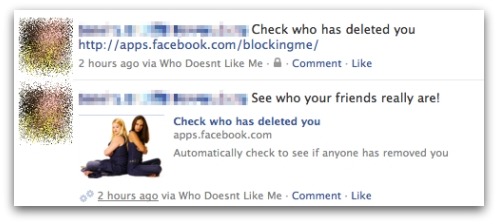 If you want to learn more about security threats on the social network and elsewhere on the internet, join the Sophos Facebook page.