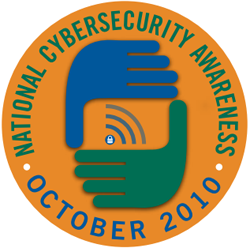 In the United States, October is National Cybersecurity Awareness Month. I have always viewed this as an opportunity to help everyday users take the next step in learning how to better protect themselves.
Ten years ago we started by telling people not to open attachments that were EXEs, SCRs, COMs and other known risky file types. This worked for a while, but then attackers started using more advanced social engineering attacks, like phishing.
More recently we have been trying to stress the importance of password complexity and using unique passwords for each account you create. With the quantity of malware and sophistication of today's cybercriminals, large numbers of users have had a password compromised. This has led to increased awareness that using the same password in multiple applications can be disastrous.
I propose that now is a great time to sit down with your family, friends, and employees to have "the talk." No… not THAT talk, but a frank conversation about the latest threats and what they can do to have a safer online experience.
Technology and internet crime are evolving far faster than most people can stay on top of. That is one of the reasons that here at Sophos we try to create content to arm IT professionals with the knowledge they need to lead in their communities and families.
To stay up to date on the latest flaws, threats and techniques, listen to Sophos Security Chet Chat, our weekly podcast. In 15 minutes or less we share the week's security news that you need to know about.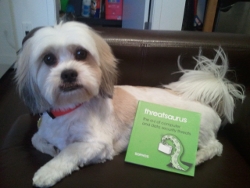 Download the Sophos Threatsaurus with explanations for everyday computer users of all of the terminology and tips for safer internet usage
Is security on social networks a concern for your family or employees? We have created a toolkit specially designed to provide you with the tools to teach those Facebook, Twitter and Buzz users the best practices for staying safe on social networks.
Want to better understand the who, why and how of cybercrime? Watch our Anatomy of an Attack online video seminar to learn some of the tactics being used by the bad guys and get a better understanding of what we are facing.
I hope you find these resources useful, and for the latest free content from Sophos, visit our Security Hub at http://www.sophos.com/security, where you will find daily updates on the latest security research.