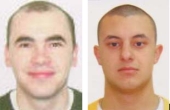 Computer crime authorities are continuing to mop up suspected members of the ZBot malware gang, alleged to have hijacked computers around the world and stolen millions of dollars from online bank accounts.
Dorin Codreanu and Lilian Adam, both originally from Moldova, have been arrested in Wisconisn, and are due to be transferred to New York City to face charges of comitting bank fraud. The men, both 21 years old, are believed by the authorities to be "money mules", used to transfer money from accounts, once they have been compromised through use of malware. Codreanu is also alleged to have recruited other mules.
ZBot, also known as Zeus, is a family of malware that can hijack your computer, making it part of a criminal botnet. Over the past few years cybercriminals have used different versions of ZBot to steal money from online bank accounts, login details for social networking sites and email/FTP information.
On September 30, a large group of people from Eastern Europe, including Codreanu and Adam, were charged in a Manhattan US. District Court in connection with the criminal scheme, and the FBI published a "Wanted" poster, showing the names and faces of 17 individuals they had not yet apprehended.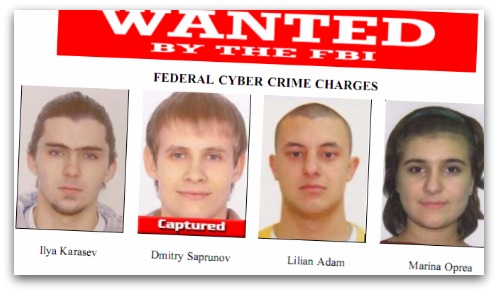 It seems that the FBI can now update their poster in regards to Codreanu and Adam at the very least.
Once again, it's very encouraging to see the computer cops fighting the growing problem of cybercrime. Those involved in the internet's criminal underworld may be becoming more organised and international in nature, but they are in danger of discovering that the punishments if caught can be severe.