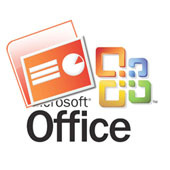 Microsoft released its regular batch of security updates this Patch Tuesday.
By the standards of Patch Tuesday (scheduled for the second Tuesday of every month), this one is pretty quiet – with just a couple of advisories impacting users of Microsoft Office and PowerPoint.
Be sure to read our view on SophosLabs's vulnerabilities analysis page.
Most of the month's other excitement on the vulnerability front was handled with out-of-band advisories from Microsoft and Adobe. If you haven't already checked out details of those vulnerabilities, here is the SophosLabs take on each one:
There is one cloud on the horizon, however. Microsoft clearly didn't have enough time to include a fix for an Internet Explorer zero-day vulnerability in this raft of patches. That will be a concern to many who rely on the popular web browser, as this vulnerability could be exploited in targeted attacks by malicious hackers.
With a little luck, we won't have to wait a month for an official fix from Microsoft for this vulnerability.