Just because you don't agree with someone's political views isn't a good reason to launch a distributed denial-of-service attack against them.
23-year-old Mitchell L Frost, of Bellevue, Ohio, has a long time to learn that lesson as he serves a 30 month prison sentence for a series of DDoS attacks he launched against the websites of high profile US right-wingers Bill O'Reilly, Ann Coulter and Rudy Giuliani.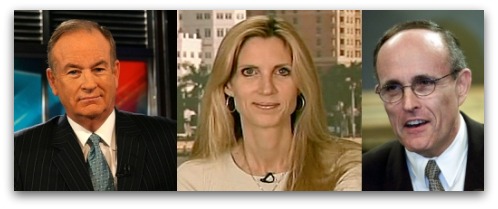 Frost launched the attacks between August 2006 and March 2007, while he was a student at the University of Akron. According to reports, Frost used the university's network to control a botnet, hijacking innocent users' computers around the world, spread malware, stole data including usernames, passwords and credit card numbers as well as launching the DDoS attack.
The former student also admitted launching a denial-of-service attack against university servers, preventing all staff and students from accessing the network as it was knocked offline for approximately eight and a half hours. The subsequent clean-up cost the university $10,000 – which Frost has been ordered to pay back.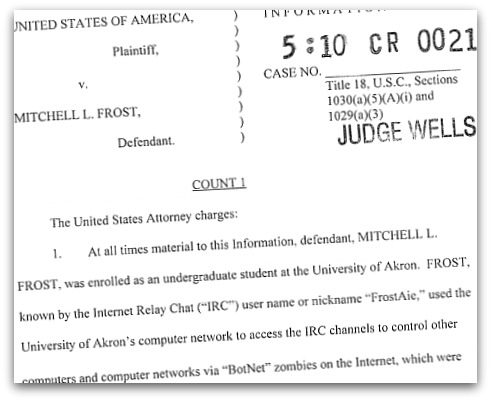 In addition to his prison sentence and the fine for damage done to the university, Frost has also been ordered to pay $40,000 to Bill O'Reilly.com. When he eventually leaves jail, Frost will have spend a further further three years on parole.
My guess is that Mitchell Frost never anticipated that his malicious behaviour would catch up on him. Other young people tempted to abuse the internet and break the law online might be wise to remember this story, and think twice before engaging in cybercrime.