So, last night, Graham Cluley and I headed down to the Computer Weekly IT Blog awards 2010, held at The Delfina in London. We really didn't think we would be given anything because he kinda stole the show in 2009.
And what do you know? We walk away with two beautiful Computer Weekly awards: Winner of the IT Security blog 2010 and Winner for the IT Twitter user of the year for Graham (who tweets as @gcluley)!
Turns out that blogging and tweeting like a sparrow in heat has paid off.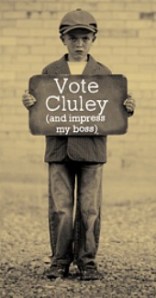 So to all those out there who voted for us, we thank you.
It may not seem like it, but we do graft hard on the Naked Security blog, trying to bring you the latest security news, research, advice and opinion.
This blog only emerged from the web womb less than a month ago, and you are integral to our success.
Not only do you send us tips on potential story ideas, you give us feedback on what we publish, debate the issues and advise us when we miss a trick. And all this makes our jobs and the site so much better. So thanks cool cats! 🙂
We would also like to take our hats off to all the other winners from last night's Computer Weekly IT Blog awards. Well done to you all!