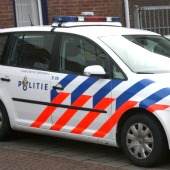 According to an announcement by the Dutch Public Prosecution Service, a 16-year-old boy has been arrested in connection with the distributed denial-of-service attacks that have been launched against a number of websites this week, including MasterCard and PayPal.
The attacks, which have made the headlines in the last couple of days, have seemingly been in support of the controversial WikiLeaks whistle-blowing site and its high profile founder Julian Assange.
Details are very sketchy, but it is reported that the unnamed youth is in police custody and is being interrogated by detectives from the Dutch National High-Tech Crime Team. He is said to have confessed to the attacks, and is due to appear in court in Rotterdam on Friday.
Computers have also been seized, and it appears that the authorities are not ruling out further arrests. Last night, Dutch broadcasters reported that the police visited the offices of LeaseWeb and EvoSwitch – two firms, believed to be providing internet services to the Anonymous group who have co-ordinated the attacks.
Of course, it is highly unlikely that the attacks are coming from just one part of the world.
As I said just earlier today, denial-of-service attacks are illegal – and you would be very foolish to participate in them, as the penalties can include lengthy jail sentences.