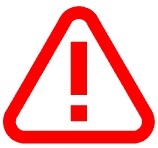 Everyone out there – consider yourselves on notice about privacy, secrecy, security, encryption, data leakage prevention, and the rest of it.
It's not the data which WikiLeaks leaked, it's the leak of the WikiLeaks data.
Sean Richmond and I explain why, and what that means for you and your business in this podcast:
(10 December 2010, duration 9:25 minutes, size 9.0MBytes)
The podcast is also available as a transcript.