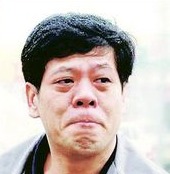 A Chinese court has found a high-up security official guilty of corruption, taking over 14 million yuan (over US $2 million) in bribes from different internet security companies, and sending out anti-virus warnings to boost sales of an anti-virus product.
The Epoch Times, a publication critical of the ruling Communist party in China, is reporting that Chinese government official Yu Bing, a former director of Internet monitoring department of the Ministry of Public Security, is said to have received bribes from a number of firms including 4.2 million yuan ($630,000) from leading Chinese anti-virus firm Rising.
According to media reports, Yu pleaded guilty earlier this year to all charges of bribery charges and also fabricating evidence to frame Tian Yakui, a Vice President at Chinese anti-virus firm Micropoint, who used to work for Rising.
The court heard that in July 2005, Micropoint attempted to launch its new anti-virus company and was investigated by Yu's team who said that they needed to be authorised to sell their software in the country.
During the investigations, Yu Bing is said to have put pressure on Micropoint boss Liu Xu (who also used to work at Rising) to sell his firm to a bigger rival (such as Rising). After Micropoint refused to submit to the pressure, Tian Yakui was arrested for allegedly spreading malware and stealing trade secrets.
Tian spent 11 months in prison on the charges, before being released without charge, and his company said it lost over 30 million yuan (US$4.39 million) as a result of the action. Pictures of Tian, who is in his early forties, show that his hair has prematurely greyed – something he claims is a result of the stress of imprisonment.
Last week, at the Number One Beijing City Middle Court, government official Yu Bing was found guilty of graft, corruption and exercising favouritism, and received a death sentence suspended for two years.
Gulp! I'm so pleased most of the anti-virus business isn't as dramatic as this. The worst rivalry we have with Kaspersky, for instance, is to challenge them to a snowball fight.
Micropoint is reported to be planning to launch a lawsuit seeking compensation for losses caused by the defamation. In the past, Rising has denied claims that it framed its competitor.