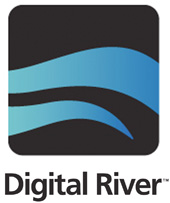 A federal court in Minneapolis has heard accusations that a Texan man hacked his way into the systems of well-known ecommerce company Digital River, and stole more than a quarter of a million dollars.
35-year-old Jeremey Parker of Houston, Texas, has been charged with computer fraud and wire fraud after allegations that between December 23 2008 and October 15 2009, he broke into a computer network belonging to Digital River subsidiary SWReg Inc, and redirected $274,000 of electronic payments to his personal account.
SWReg is well-known amongst independent software developers – for over 20 years it has been providing a convenient infrastructure for smaller software firms and shareware authors to deliver their products and collect payments without going to the effort of creating their own online store.
If convicted, Parker could face up to 30 years in prison.
Unfortunately, Digital River is no stranger to the attention of hackers. Earlier this year Digital River was in the news after it was revealed that it had obtained a court order against a man they believed was planning to sell a stolen database belonging to the firm, containing the details of some 200,000 individuals.