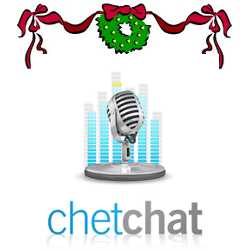 Security is important 365 days a year, so here at SophosLabs we must remain on duty, even on Christmas day. Hopefully it will be a quiet time and the need to actively defend our networks against the onslaught of cybercrime will be greatly diminished.
That's great news. That means you may have some spare time to sit back, relax and spend 20 minutes with Aaron Bugal and me. Aaron joined me for this week's Chet Chat from Melbourne, Australia where summer is just getting underway. We spoke about last week's Patch Tuesday updates, Australia's new iCode anti-botnet strategy, Spamhaus and Anonymous and the use of default passwords on networking equipment.
(20 December 2010, duration 18:42 minutes, size 13.47MBytes)
You can also download this podcast directly in MP3 format: Sophos Security Chet Chat 40. All of our past podcasts are available from http://podcasts.sophos.com.