For many of us, it's a day of putting our feet up, trying to calculate how long to leave the turkey in the oven, and hoping the relatives will have left before the "Doctor Who" Christmas special starts on BBC One.
But there are some groups of people for whom it's just another day, who don't have the luxury of taking some time off just because it's December 25th. Yes, I'm talking about the spammers, the scammers, the cybercriminals, the identity thieves..
So, spare a thought for those who might be working hard today, just like every other day..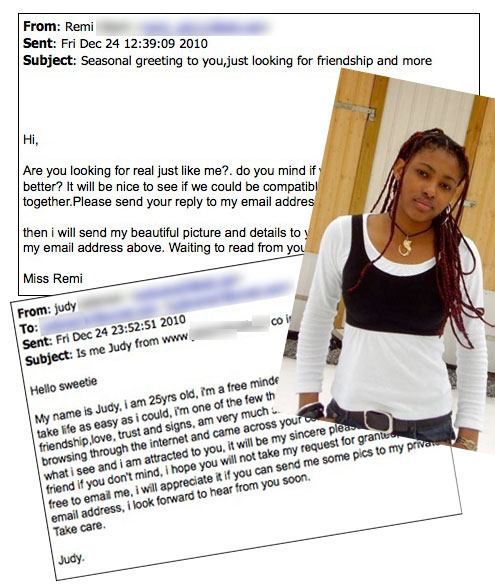 .. and if you know someone who's maybe a little bit vulnerable, or maybe lonely and searching for romance, don't let this be a Christmas that brings bad cheer in the form of a romance scam, a phish, a Trojan horse or a Viagra spam.
For many people this can be a sad time of year where they feel alone more than ever, making them easy pickings for romance scammers who try to foster a romantic relationship over email. Some of these emails don't arrive out of the blue either – you might know someone who is looking for love on online dating sites, and believe they have found the man or woman of their dreams, only to discover later that their sweetheart's intentions are less than honourable.
Always take care of your heart (and your wallet!) when you're looking for love.
Happy Christmas everyone, and stay secure.
If you could send the scammers and cybercriminals a Christmas present, what would it be? Let us know by leaving a comment below.