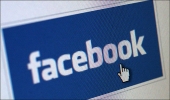 I was contacted by a Naked Security reader earlier today about a message he had received from his Facebook friends, informing him that the social network was deleting inactive accounts.
Here's the rather oddly-worded message he received:
To be on Facebook recently became too popular.

There were some members who complained that Facebook is becoming very slow. The recordings show that the reason is that there are too many non-active members and of the other one quoted too many new members on Facebook.

We are sending these messages to see if the members are active or not. If you are active, please send this message to 15 other users by using to Copy + Paste to show that you are very active.

Those who will not send this message in 2 weeks, will automatically be cancelled to create more space.
Is it true? Well, of course it's not. Deeper investigation reveals that versions of the hoax message have been spreading for a few years, all designed to amuse the instigator of the chain letter who – presumably – wants to see how far and wide it will travel.
Unfortunately innocent people who don't know better are helping hoaxes like this to spread. They may have the best of intentions, but they're only adding to the nuisance and general noise on the social network.
It's not even an original idea for a chain letter. We've seen very similar hoaxes pretending that Yahoo and Hotmail are zapping old accounts, for instance.
Facebook might be becoming too popular (for those of us concerned about the erosion of privacy and the willingness many people have to share too much information online) but it's certainly not leading to the social network deleting accounts, or using crazy schemes like this to determine who is an active user and who isn't.
If you're a member of Facebook, and want to keep up-to-date on security issues including social network threats, don't forget to join the Sophos Facebook page.