Prizes are now on their way to the Sophos New Year's Eve 2010 Crossword Competition winners.
The crossword was published in the early afternoon of New Year's Eve, Sydney time, and although entries were accepted until 07 January 2011, a few Naked Security readers obviously decided that an NYE puzzle should be solved on NYE, and not a day later!
The outright winner was from Brisbane in Queensland, Australia, who submitted a correct solution (with no hints from me) in just over an hour.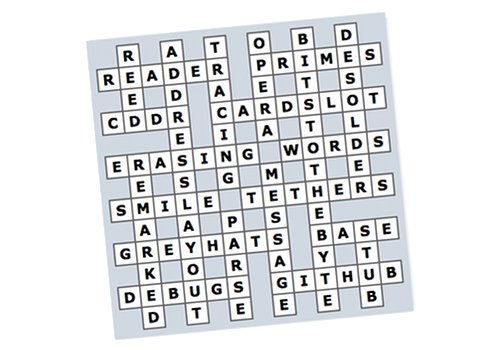 The winner wishes to be identified only as MDB, saying, "that way, the set of people who know me will know I'm not making it up, and everyone else will be instilled with the fear that Microsoft Access has somehow become sentient and started solving crossword puzzles."
By the way, the clue for which I received the most requests for a hint was 9 Across, "The tail of the tail of a Lisp list (4)." The answer is CDDR – not exactly a word you can guess at if you don't already know Lisp.
I shan't explain CDDR. You'll have to look it up if you need to know, since there are probably readers who prefer to remain in ignorance. Lisp can do that to a person. As one of the winners noted, after labouring over that answer, "Lisp is on my list of things to learn after retirement."
Thanks to everyone who tried the puzzle, and to the many who battled through to the end. The first ten winning entries came from:
* MDB, Queensland, Australia
* Adam, Victoria, Australia
* Ty Auvil, Washington, United States of America
* Adam Garner, Queensland, Australia
* Martin Buckley, Washington, United States of America
* Steve Baxter, England, United Kingdom
* Seb, Québec, Canada
* Ange, Baden-Württemberg, Germany
* Lee Brotherston, England, United Kingdom
* Anonymous IT Student, Singapore
Well done!