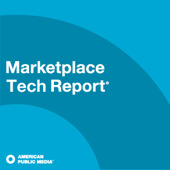 The release of our annual Security Threat Report means that the Naked Security team is busy chatting to reporters from all corners of the world – spreading awareness of security threats to TV audiences, radio stations, broadsheet newspapers and the tabloid press.
My colleague Chet Wisniewski is a frequent guest on Marketplace Tech Report, a popular show produced by American Public Media, the second largest producer of public radio programs in the USA after NPR.
True to form, Chet was on Marketplace Tech Report this morning, discussing the latest findings of our Security Threat Report – in particular discussing the infamous Koobface worm, and how to protect yourself from the dangers that can rear their ugly head on social networks.
If you want to hear what Chet had to say, take a listen to today's show. (Chet's appearance starts 1 minute and 20 seconds in. And don't switch off too soon, as there's a piece about smellable videogames towards the end of the report!)
(19 January 2011, duration 5:00 minutes, size 2.3MBytes)
By the way, if you like the Marketplace show you can support it by making a contribution to American Public Media.
And if you like Chet's breezy style then you can listen to him at your leisure in his great weekly podcast – dubbed the Chet Chat. The Chet Chat is great listening if you're a sysadmin responsible for protecting your business against threats, as Chet and his special guests aren't afraid to get down and dirty into the security nitty-gritty.
All of Chet's past podcasts are available from http://podcasts.sophos.com. You can also subscribe to them via iTunes or Sophos's podcast RSS feed.
And finally, if you haven't already downloaded your free edition of the Sophos Security Threat Report 2011, why not grab a copy now? It's got a really cute picture of a cat on the front. (Most security companies would put scary pictures on their publications. Us? We just find a mugshot of a ginger moggy…)
Download the Sophos Security Threat Report 2011