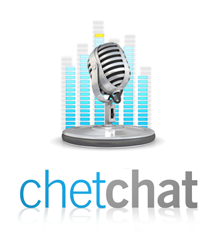 Greetings, Naked Security readers.
Michael Argast has joined me for this week's Chet Chat after a six week hiatus. Michael has been very generous with his time for the Chet Chat and I would like to thank him for making sure we have been able to deliver the news every single week (except one).
This is Michael's 22nd Chet Chat, accounting for exactly half of all episodes. This week we discuss the recent arrest of the "iPad hackers", the sentencing of Sarah Palin's email hacker, Facebook choosing to share addresses and phone numbers and then temporarily suspending the policy, Patch Tuesday for Oracle users and the strange disappearance of security researcher Dancho Danchev.
(18 January 2011, duration 12:09 minutes, size 8.75MBytes)
You can also download this podcast directly in MP3 format: Sophos Security Chet Chat 44. All of our past podcasts are available from http://podcasts.sophos.com.