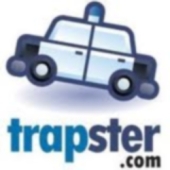 Are you one of the 10 million users of Trapster, the smartphone app for iPhone, BlackBerry, Android and other mobile devices whose community shares information about speed traps and enforcement cameras?
If so, you'll want to read this.
Trapster is notifying its users that their usernames and passwords may have fallen into the hands of hackers. The site has emailed its users, and published an advisory, warning users that they would be wise to change their passwords immediately.
Part of their advisory reads:
"We believe it's best to be cautious. So, if you've registered your account with Trapster, then it's best to assume that your e-mail address and password were included among the compromised data."

"We therefore recommend changing the password on your account, and if you used that password on any other site, you should change your password on that site as well."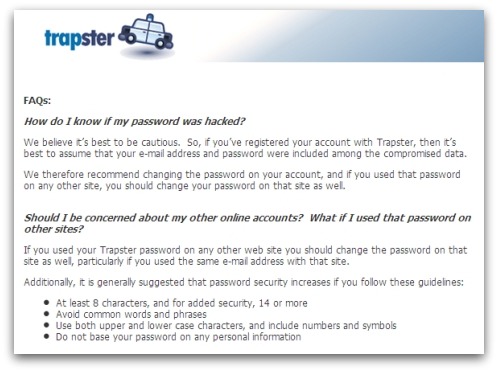 Now, you may not care very much if your credentials on Trapster have been compromised and may think that not too much harm can come from that. But what if you use the same email address/password combination on other websites such as your Twitter account, or web email address?
It was interesting to see Del Harvey, who heads up Twitter's Trust & Safety department, warn Trapster users to change their passwords after breach was announced.
http://twitter.com/#!/delbius/status/28140903143055360
That was a smart move by Twitter's Harvey. After all, last month we saw a widespread spam campaign occur on Twitter abusing credentials stolen in the Gawker hack.
If hackers grab your password in one place, and you have carelessly used the same password elsewhere, then you could be on a dangerous road.
So, always ensure that you use different passwords on different websites and – if you are a Trapster user – take action now.
More information can be found in the advisory published by Trapster.