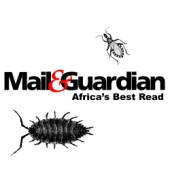 The website of the Mail & Guardian, a weekly South African newspaper, has been shut down following an attack by hackers.
A message posted on the popular news website explained the downtime to internet visitors:
The Mail & Guardian's website is under sustained attack by hackers. We are dealing with the problem, but to make absolutely sure that your security isn't compromised, we have decided to suspend the service temporarily. It's a drastic measure, but we really don't want to take any chances with security. We apologise for this interruption of service. We'll be back as soon as we have made certain that the problem has been effectively dealt with. We'll continue to update you as soon as we have news.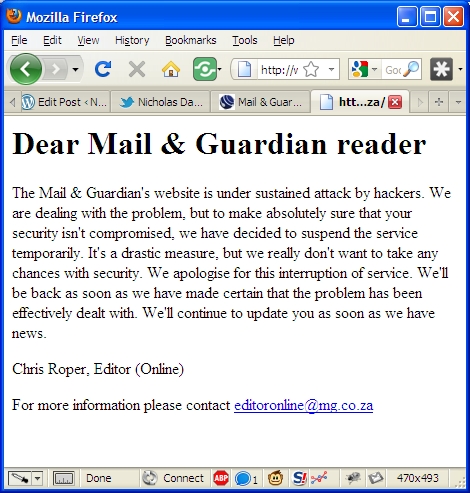 Nic Dawes, the editor of the Mail & Guardian, said on Twitter that the attacks originated in Russia and that because of the attack the site had been taken offline to protect users.
http://twitter.com/NicDawes/status/30189534683594752
According to news reports, the online edition of the Mail & Guardian has been plagued in recent months by attempts by hackers to create phishing pages and plant malicious code on the news site's servers.
It seems a sensible step, therefore, for the Mail & Guardian to take its site offline until the security problems are resolved. Downtime is never fun for a website, but it's a less painful than apologising to site visitors after a malware infection is passed to their PCs.
Bad things happen to companies from time to time – but what's most important is how organisations react when they're in the middle of a crisis. It can't have been an easy decision to suspend the website, but it sounds like it was a prudent one.