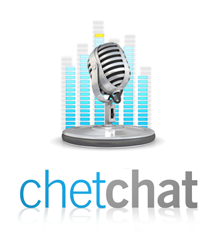 This week's podcast was light on vulnerabilities for once, which was a pleasant surprise. Michael Argast and I discussed the new "do not track" feature in the Google Chrome browser and the recent announcement by Adobe that users will be able to more easily manage their Flash cookies.
We welcomed the news that Apple has hired David Rice. Users of OS X may wish to check out the excellent tips series that Ben Jupp from Sophos Support posted yesterday.
We wrapped up our discussion by talking about the sale of hacked credentials to military and education websites by a criminal uncovered by Brian Krebs and the recent hacking of Nicolas Sarkozy's Facebook profile.
Does your organization have a Facebook page? It is common for celebrities and corporations to have a group of individuals responsible for posting to social networking sites and responding to the public. Often simple passwords are chosen to facilitate responsiveness and ease of use.
While we don't know what led to Sarkozy's compromise, it was likely a password breach. If your organization has shared accounts that present your views in public places be sure your passwords are of sufficient complexity and that they are changed on a regular basis or when there are staff changes.
(25 January 2011, duration 11:36 minutes, size 7.98MBytes)
You can also download this podcast directly in MP3 format: Sophos Security Chet Chat 45. All of our past podcasts are available from http://podcasts.sophos.com and on iTunes.