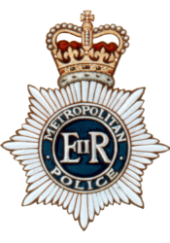 It was pretty chilly here in Britain this morning at 7am, and I for one would not have been pleased to wake up to find members of the Metropolitan Police Service's Central e-Crime Unit dragging me out of bed.
But that's what happened to five people, arrested today in connection with offences under the Computer Misuse Act 1990.
The five males, aged between 15 and 26 years old, were arrested at their homes in a co-ordinated operation in the West Midlands, Northants, Herts, Surrey and London according to a press release issued by the police.
According to the computer crime cops, the arrests are in connection with the distributed denial-of-service (DDoS) attacks organised by the loosely-knit "Anonymous" group.
Regular readers of Naked Security know that "Anonymous" have made the headlines recently for launching attacks against websites of organisations and governments who they felt were anti-WikiLeaks and its founder Julian Assange, or who they felt had tried to censor freedom of speech.
We've warned on this site that taking part in a denial-of-service attack is illegal in many countries, and that the LOIC tool being distributed to volunteers was not adequate camouflage for anyone wanting to hide their participation.
Clearly the authorities are not looking sympathetically on those they believe are assisting the denial-of-service attacks. And that's not just true in the UK. For instance, in Holland we have now seen two arrests in connection with the attacks.
Clearly computer users should think very carefully before being recruited as a hacktivist to launch attacks on websites belonging to other people – otherwise it could be that the police are knocking on your door next.
There's some further background on the latest arrests in this report from The Register.