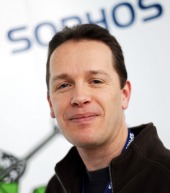 Well, we have a winner of the UK's Cyber Security Challenge "Treasure Hunt".
Drum roll please: Congrats to Simon Walker, software consultant from Tring.
He was rather surprised at this outcome, ""I'm stunned. I entered Treasure Hunt on the advice of a colleague, and I didn't see myself as a serious contender. It's a shock." Nipping at his heels were high-ranking Treasure Hunt participants Alan Steer, an IT support worker from Rugby, and Jack Dipper, an RAF engineering officer from Suffolk.
Held at Sophos HQ in Oxfordshire, 25 finalists were invited to test their mettle against real-world malware challenge set by experts in SophosLabs. Stand-alone machines were installed with eight disk images, each infected with a piece of real malware. The finalists needed to run through each image and figure out what the malware was up to.
Sound easy? It wasn't. Many of the finalists weren't able to complete the tests.
In fact, we tried out the Treasure Hunt challenge on one of Sophos's IT gurus. This guy is not a malware expert, but he certainly knows his way around a computer. He completed all eight tests (though he did require an extra half hour), and managed a score of 49%! So, yes, the tests were indeed designed to be gruelling, but not impossible.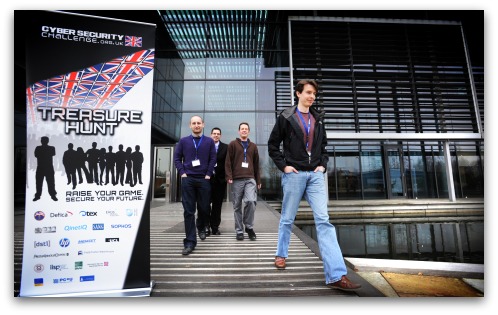 At the end of the challenge, the Treasure Hunt competitors got to listen to SophosLabs Principal Malware Researcher, Fraser Howard, explain each malware test and how points were awarded.
As the test were being marked by a panel of expert judges, finalists were able to crack open a few beers, feast on some lasagna, and play some Xbox, Wii, and PS3 games head-to-head.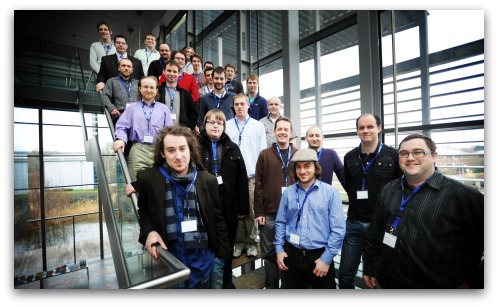 Next year's Cyber Security Challenge UK is now open. You can register for the UK Category of the DC3 Digital Forensics Challenge set by the US Department for Defence. Visit Cyber Security Challenge website for more info.