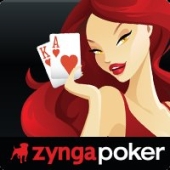 A British man has admitted hacking into a computer server, and stealing 400 billion poker chips from Zynga, makers of popular social networking games such as FarmVille. The poker chips' estimated worth? An eye-watering $12 million (£7.4 million).
29-year-old Ashley Mitchell, from Paignton, Devon, admitted hacking into Zynga Poker's servers and transferring the online poker chips to fake Facebook accounts he had created. The chips were then sold to other online gamblers, for a discounted price.
An Exeter courtroom was told that Mitchell – who runs his own Facebook application called Gambino Poker – netted about £50,000 from the scheme, selling about one-third of the 400 billion chips on the black market. If he had continued it's estimated he could have made in excess of $290,000 (£184,000).
Mitchell was no stranger to accusations of hacking and details of the Computer Misuse Act, as he was already serving a 40-week suspended prison sentence for illegally breaking into Torbay Council's computerised benefits system to pay himself benefits.
Defending his client, solicitor Ben Derby claimed that at the time of the offence Mitchell had been struggling with a gambling addiction and was spending thousands on online games.
It's worth remembering that just because something may not physically exist doesn't mean in today's online world that it can't be stolen. In the past we've seen people accused of stealing virtual goods from players of fantasy role-playing games and even virtual furniture from virtual hotels.
As more and more people entertain themselves online, and companies make more and more money running the games, there will be further opportunities for virtual crimes to take place and more cases of cybercriminals being caught and punished.
Mitchell, who could face a prison sentence, pleaded guilty to four counts of converting criminal property, and breaking the Computer Misuse Act, between June and September 2009.