Last month Sophos published its annual threat report, looking back over the biggest security stories of 2010 and ahead to some of the challenges companies may face in protecting their systems in the year ahead.
I was lucky enough to do an hour long web seminar with the folks from Dark Reading about the threat report, and answer some questions from listeners. That talk is now available online if you want to check it out.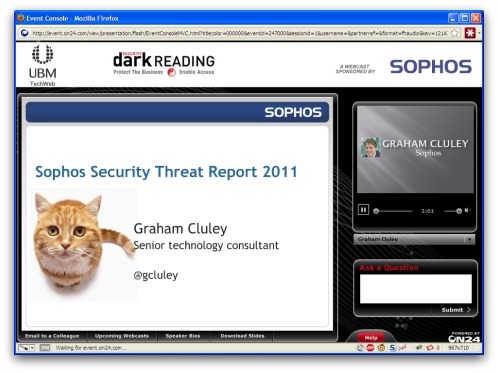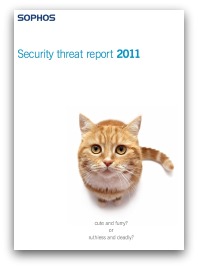 Also, be sure to download your own free copy of the Sophos Security Threat Report 2011 to learn much more.
Inside you'll find a wide variety of threats discussed including:
Social networking threats
Fake anti-virus
Stuxnet
SEO poisoning
Data loss and encryption
Web threats
Email threats
Spam
Malware trends
Windows 7
Apple Macs
Mobile devices and smartphones
Cybercrime
Hacktivism
Download the Sophos Security Threat Report 2011