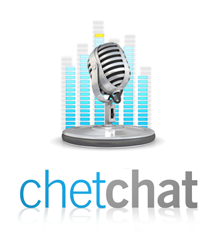 Michael Argast is my guest on this week's Chet Chat as we discuss the week's news you can use.
I have transcribed this episode (by hand) for the hearing impaired and those of you who prefer text to audio. Please send feedback to studio@sophos.com if you find this helpful. It is a lot of extra work, but I am willing to continue doing it if enough people prefer it.
Michael and I began by discussing the boatload of patches dropped by Microsoft and Adobe on Tuesday. We talked about the ins and outs of the HBGary hack, Google putting 20 Gs on the line at Pwn2Own, the hacking of Nasdaq and the guilty plea of a Russian hacker in the RBS WorldPay incident.
(7 February 2011, duration 12:33 minutes, size 9.05MBytes)
You can also download this podcast directly in MP3 format: Sophos Security Chet Chat 47 or download a transcript. All of our past podcasts are available from http://podcasts.sophos.com and on iTunes.