Italian users could be at risk of being clickjacked on Facebook, as a new attack is seen spreading between users.
SophosLabs has been seeing some detections of Mal/FBJack-A from Italian users, as they attempt to watch a video of a stripping Italian schoolteacher.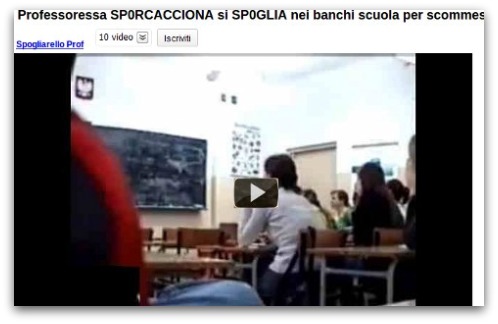 The webpage presents itself as though it is about to play a video. It's title reads:
Professoressa SP0RCACCIONA si SP0GLIA nei banchi scuola per scommessa , VIDEO DA NON PERDERE
If you don't speak Italian, here is a rough translation 'in inglese':
Dirty teacher undresses between the school desks. Video not to be missed.
Searching on Google I was able to find over 3000 apparent links to the attack page, indicating that the scam is widespread on Facebook at the moment.

Here is what an infected Facebook user's page would look like, with mention of the clickjacking page in their "Likes" section: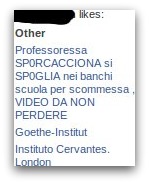 Facebook users not using Sophos Anti-Virus can protect themselves from clickjacking threats like this by using browser plugins such as NoScript.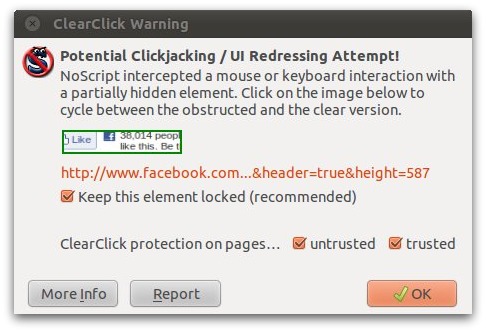 Facebook users can learn how to protect themselves by reading Sophos's recommendations for Facebook security. Interestingly, our advice looks much sexier in Italian: Consigli di Sophos per le impostazioni di Facebook.
To keep informed about the latest Facebook security threats, please join the Sophos page on Facebook where we regularly highlight new attacks.