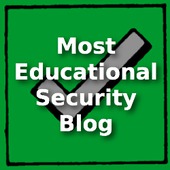 Apologies to our readers from me and from Chester Wisniewski – we haven't written anything for Naked Security for the past week or so.
That's because we've been off the air, and on our feet, for the past few days, attending the RSA 2011 conference in San Francisco.
Actually, we haven't been attending the conference. We've been on the Sophos booth at the RSA Expo which happens alongside the conference – and mere exhibitors aren't allowed into the conference sessions. Not that we'd have been able to attend anyway, because the booth has been really busy.
Chester and I have been giving presentations on a regular and frequent basis: a Live Malware Attack from me, showing how JavaScript-borne malware sneaks into your network, and The Money Behind the Malware from Chester, explaining why cybercrooks put so much effort into their criminal activities.
The presentations were a big hit – some kind participants even went so far as to say they'd enjoyed them more than the papers they'd heard in the conference proper! – and gathered big crowds.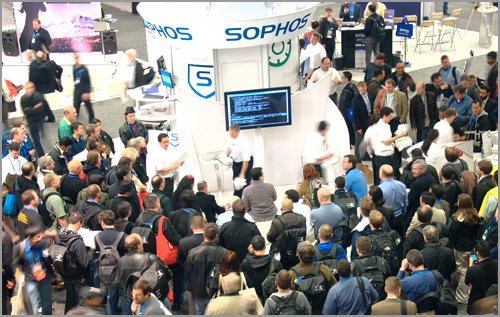 In fact, we heard through the grapevine that we may have been too successful, overflowing our booth into the aisles. (Apparently, it's also dangerous to throw T-shirts to the audience lest the sharp edges cause injury. Sorry about that.)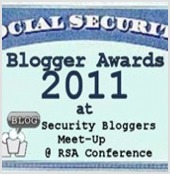 But the really great moment came yesterday evening, when Chester and I went to the RSA 2011 Security Bloggers meetup. We'd been shortlisted for two awards; we were both surprised and delighted to walk away as the Most Educational Security Blog for 2011.
Of course, a large part of our ability to be educational on Naked Security is down to you, our readers.
We receive an astonishing range of suggestions, corrections, updates, alerts and useful advice via the Naked Security email address tips@sophos.com.
We really value your comments – thanks, and keep them coming!
Oh, and please take a listen to this week's Sophos Security Chet Chat – Chester's excellent weekly podcast, now in its 48th week – which was recorded live on the show floor at RSA. Share with us in some of the weirder and more wonderful aspects of the event.