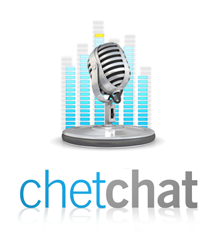 Paul Ducklin of Sophos Australia joined John Metzger and me at this year's RSA Conference to help present at the Sophos booth. Paul and I had a few moments to step away from the booth and record this week's podcast.
We decided it would be fun to walk the show floor with a handheld recorder and share some of the themes from the vendors' booths, and more importantly what the hottest topics were amongst the visitors to our stand.
We chatted about the latest Android trojan, the large percentage of attendees enquiring about mobile security, the desire to control social media access and HBGary's continuing woes.
We had a brief discussion about the interesting terminology being tossed around by some of the vendors. We tried to unravel what "the hybrid cloud" might mean and whether there is truly any advantage to the use of actors delivering technical pitches at stands instead of having the real deal. Aside from mobile security, we felt that IT administrators expressed a genuine interest in encryption, and not just for regulatory compliance.
Last, but not least we walked by the German trade booth which was hosting information from the Fraunhofer Institute, who had recently demonstrated how to extract passwords from a lost or stolen iPhone, which led Paul to share his thoughts on the secure use of mobile devices.
(16 February 2011, duration 7:54 minutes, size 7.6MBytes)
You can also download this podcast directly in MP3 format: Sophos Security Chet Chat 48.
All of our past podcasts are available from http://podcasts.sophos.com and on iTunes.