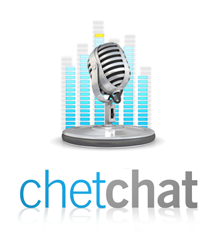 Michael Argast joined me in Vancouver this week to discuss this week's security news. It was a reasonably quiet week, which is quite normal after a major conference like RSA, and that is good news. Most news in this industry means more work for those of us responsible for defending our information.
The discussion started with the latest updates to Oracle Java (download Java 6 Update 24 at http://www.java.com) and the new zero day flaw in the SMB service on Windows. We talked a bit about the Westboro Baptist Church deciding to wrestle with Anonymous and the recent security breach of the Canadian government.
Michael shared his thoughts on the proposed internet kill switch and pondered whether it was better to have your social media credentials compromised, like in Tunisia, or if you might be safer with the internet being inaccessible, like in Egypt.
(21 February 2011, duration 11:47 minutes, size 10.8MBytes)
You can also download this podcast directly in MP3 format: Sophos Security Chet Chat 49.
All of our past podcasts are available from http://podcasts.sophos.com and on iTunes.