Only the ghoulish would want to watch a webcam video of a young woman committing suicide after she broke up from her boyfriend. Or so you would like to think.
However, this is precisely the bait being used by Facebook survey scammers who have used a number of rogue applications to trick users into clicking on links, and taking surveys that earn them money.
Innocent Facebook users are unwittingly sharing links such as the following:

Jessy, 21 yrs Girl from Miami Florida killed her self before a Cam after breakup. First time a Live suicide death video of true lovers in the history on a Cam (Weak hearts dont watch) [LINK]
If you make the mistake of clicking on the link, you are asked to give permission to a rogue third-party Facebook application.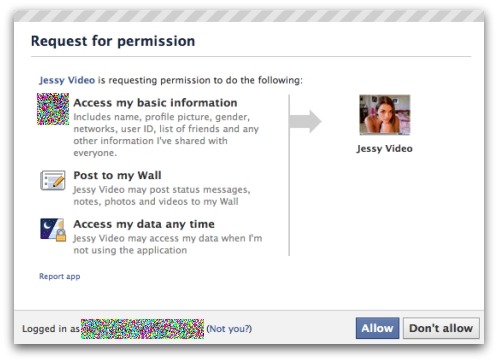 Its intention? To spam the original message from your Facebook account (after all, you've just granted it permission to post status updates on your wall) and to direct you to an online survey which earns them commission.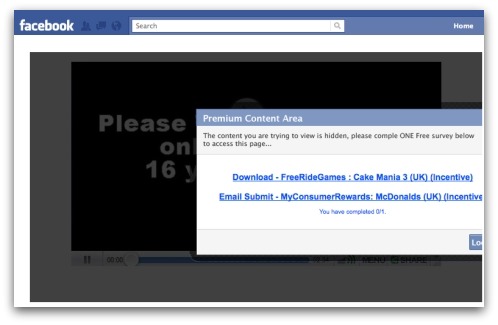 By the way, note that the messages may not all refer to "Jessy" or "Miami, Florida". Our friends over at the FaceCrooks website have seen versions which use a different girl's name and location.
If you have been hit by scams like this on Facebook, and are struggling to clean-up your profile, here's a YouTube video I made which describes what steps you need to take:
(Enjoy this video? You can check out more on the SophosLabs YouTube channel and subscribe if you like)
Make sure that you keep informed about the latest scams spreading fast across Facebook and other internet attacks. Join the Sophos page on Facebook, where over 60,000 people regularly share information on threats and discuss the latest security news.
You could also do a lot worse than check out our best practices for better privacy and security on Facebook guide.