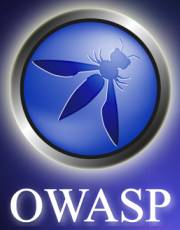 Will you be in Brisbane, Queensland, this evening (Tuesday 01 March 2011)?
Are you interested in learning about security and meeting a bunch of like-minded people?
If so, why not attend the inaugural meeting of the OWASP Brisbane chapter?
OWASP is the Open Web Application Security Project, an open-source application security project. OWASP is technology-neutral, vendor-independent, not-for-profit, unaffiliated, and all those good things.
Just the sort of group for the sort of techie who recognises that, even though we may compete in the workplace, we get better at security more quickly if we unite against cybercrooks in our spare time.
The speaker tomorrow will be Yours Truly – I'll be giving a Live Malware Demo, taking you right from an innocent-looking email link to invisible infection by a rootkit.
In the live demo, I intend to zoom in on the web-related aspects (since the 'W' in OWASP stands for 'Web'). I'll look at the sort of tricks the Bad Guys use to make their web-based attacks harder to handle, and some of the techniques we can use to fight back.

I won't be pushing any products during the talk (I'm not in sales and I'm not on a commission-based pay-plan :-), and there won't be any PowerPoint.
Know your enemy and you will be much better prepared to defend yourself and your organisation.
The event starts officially at 18:00, but there will be pizza available from 17:30. The session will end by 19:30. Attendance is free.
Afterwards, a few of us have already planned to head to a nearby hostelry for pies inclusive-OR pints, where we intend to continue setting the computer security world to rights. You're welcome to join us. Who knows? We might even be able work out how to persuade Facebook and Google to introduce genuine HTTPS only options.
If you're interested please email the event convener, Wade Alcorn, on wade at bindshell dot net. There are limited seats, so please RSVP so he can make sure everyone will fit in.
(Note: I transcribed Wade's email wrongly before. It's bindshell dot NET, not dot org as previously stated. My apologies.)
Address: CERT Australia, Level 11, 301 Coronation Drive, Milton QLD 4064, Australia.
(Note: I previously gave the address as 101. It is THREE HUNDRED AND ONE Coronation Drive. Even more apologies.)