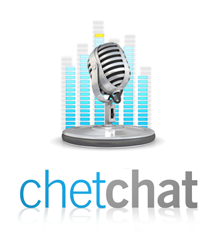 My longtime friend and colleague Tony Ross returned for this week's Sophos Security Chet Chat. Tony took some time out from assisting with research on advanced fee fraud scams to share his thoughts on this week's security news.
We began with a story about whether installing Windows 7/Windows 2008 R2 service pack 1 is truly urgent. Then we talked about reports this week of a new banking Trojan called OddJob that bypasses the need to steal your credentials and how it works.
We also talked about the first fines levied under the 1996 HIPAA patient protection law in the US, and why it's so darned difficult to erase the latest SSDs. To wrap up we talked about our recent wins at the SC Magazine awards at RSA and the award we won for most educational blog at the Security Bloggers Awards.
(28 February 2011, duration 12:43 minutes, size 10.2MBytes)
You can also download this podcast directly in MP3 format: Sophos Security Chet Chat 50.
All of our past podcasts are available from http://podcasts.sophos.com and on iTunes.