Do you have a Mac at home? Do you run anti-virus on it?
Although there is much less malware in existence for Mac OS X than there is for Windows, that's no reason to put your head in the sand and think that there are no Mac threats out there.
Especially when you remember that there are free anti-virus products available for Mac home users to download. 🙂
But you shouldn't just take our word for it.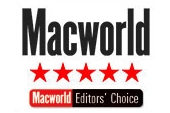 Macworld UK has published a review of Sophos Anti-Virus for Mac Home Edition.
We know that some Mac users are nervous that an anti-virus might bog down their computer and make it sluggish. Well, Macworld's views on that issue might be of interest to the skeptics:
"Frankly, there's no reason not to try it as it provides precisely the protection a home user needs without the added bells and whistles that often serve to slow down your system. It's simple to install and use and needs just a few megabytes of disk space. Running quietly in the background, it's hard to tell that the software is active at all, aside from a small icon in your menu bar."
The Macworld review awarded Sophos Anti-Virus for Mac Home Edition its highest accolade of "Editor's Choice" and concluded:
"Sophos Anti-Virus for Mac Home Edition is full-featured, flexible and completely free. That's hard to beat."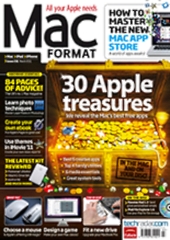 In more good news, Sophos Anti-Virus for Mac Home Edition has also been named one of the best 30 free Mac programs to download, according to the latest issue of MacFormat magazine:
"The unobtrusive software works quietly in the background using very little memory protecting you from viruses, Trojans and worms. There are none of the annoying popups we've come to accept from security software and you can customise how and when the app scans your system for maximum subtlety."
When you consider the number of great free Mac apps out there – and the skepticism amongst some Mac users regarding the malware threat on their platform – it's a fantastic accolade to be listed in the top 30 programs!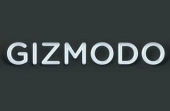 Finally, just earlier today, Gizmodo Australia published a short piece about Sophos's free anti-virus product for Mac users:
"On the upside, Sophos has released a free Mac antivirus program that's both unobtrusive and not much of a resource hog either. Given that it's free, it sure as hell couldn't hurt to use it.."
It sure wouldn't.
So, come on Mac home users – you have beautiful computers, don't you want to keep them in top condition? We're offering you a free anti-virus for your Macs – what have you got to lose? 🙂
Free Anti-Virus for Mac
Download Sophos Anti-Virus for Mac Home Edition

If you're still unconvinced, check out this short history of Mac malware, ranging from 1982 to the present day.