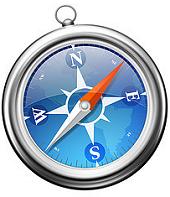 Apple has released Safari 5.0.4 – the latest version of Apple's browser software for Windows and Mac users – patching an eye-watering 62 security vulnerabilities in the process.
The vulnerabilities, described in an Apple knowledgebase article, were disclosed at the same time as a host of security holes in the iOS software used by the iPhone, iPad and iPod touch were also revealed by the company.
What this means is, just like their iPhone/iPod touch/iPad-owning cousins, people who run Safari on their Mac or Windows computers would be wise to check out the latest available security updates as soon as possible.
Apple doesn't like to assign severity levels to the security vulnerabilities found in its products, but the bugs in Safari look pretty critical to me. 57 of the 62 bugs can be exploited just by a user visiting a maliciously-crafted website.
If that's not a reason to install a security update to your Safari browser, I'm not sure what is.
You can download Safari 5.0.4 from Apple's website for Mac OS X 10.5 (Leopard), Mac OS X 10.6 (Snow Leopard), Windows XP, Windows Vista and Windows 7.
SophosLabs see tens of thousands of legitimately websites that have been infected by malware every single day, so it's really important to keep your browser up-to-date with the latest security patches.