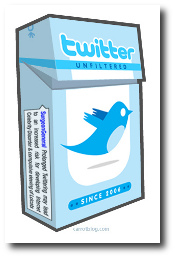 Hey Tweeple… yeah, those of you who like to dump on Facebook users all the time and prefer to trade your gossip on Twitter, I'm talking to you.
Thousands of Twitter users are falling once again for a scam that requires victims to grant access to a malicious application.
Today's scam seems to be a continuance of a trend in which the scammers are adapting their ego-driven bogus Facebook apps to operate on Twitter.
Just like on Facebook, Twitter users seem to be blindly allowing these apps to post to their accounts. The bogus app posts the following to the feeds of its victims:
"My profile was viewed ### times JUST TODAY! Click here to see how many views you got! http://tiny.cc/"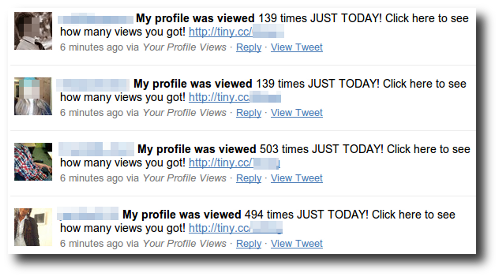 We observed a similar scam earlier this month, so we expect to see increasing scams as Twitter gains more and more traction in the social networking space.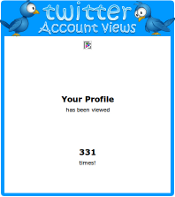 If you accept the application, not only will it post to your Twitter feed, it will also display an image with a random number that supposedly represents the number of people who have viewed your profile.
Not surprisingly, the revenue generating opportunity for these scammers is a fake IQ test that suggests you could win a free iPad.
Upon completion of the test, you are asked for your mobile number, and if you read the small print you find out that they will send you a trivia question via SMS 4 times per week at $2 per question… about $32 a month. There is always a reason they want to trick you into propagating their scam and it is almost always money.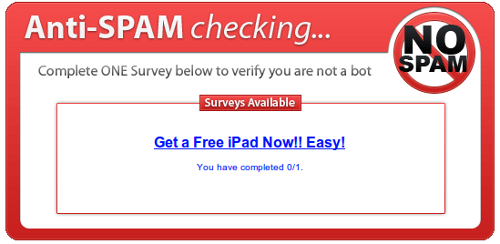 The advice remains the same as for Facebook. Be cautious of which games/apps you approve and carefully audit the authorization page to see if an app wants control of your account or permission to post.
If you're an IT administrator and would like some free tools to help educate your users about safe usage of social media, download our Social Media Security Toolkit.
Oh, and if you're on Twitter and want to learn more about security threats, be sure to follow Naked Security's team of writers.
Creative Commons image of Twitter cigarette pack courtesy of CarrotCreative's Flickr photostream.