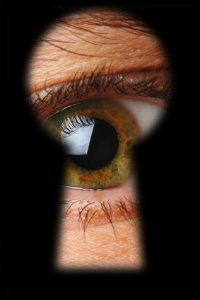 Google services, such as Google Maps Street View and Latitude, have been found to use unauthorised data captured from unencrypted WiFi networks, according to CNIL, the National Commission for Information Freedom in France.
The French authority conducted a series of spot checks and found that Google was collecting data from unencrypted WiFi networks without the knowledge of the individuals. Google claim this data was collected "by mistake."
CNIL says that the data captured includes technical data, as well as sensitive personal information such as usernames, passwords, login details and even email exchanges revealing sensitive information about sexual orientation or health.
Google received notice in May 2010 from CNIL, asking the internet giant to amend its data tracking behaviour. The company was subsequently fined €100,000 last week for failing to deal with the request in a timely manner.
Since 2007, Google cars record panoramic views of locations to offer their internet service Street View. CNIL noticed that the vehicles deployed in France captured and recorded not only photographs but also data transmitted by unencrypted wireless networks, all without the knowledge of the users.
CNIL says that Google has pledged to stop the unauthorised data collection, but that the internet giant continues to use the data it recorded "by mistake".
The fine can't be anything but an mild annoyance to the internet giant. Perhaps it is comparable to a fly flying past a bowl of soup.
Those of us who haven't got around to encrypting personal or business WiFi networks need to wake up. If you have personal and sensitive stuff you want to keep private, encrypt your files, encrypt your WiFi and use a hard-to-guess password. Even if Google did collect all this data in gross, but wonderfully self-serving, error, it is goes to show how unauthorised personal data can be used to a company's gain.