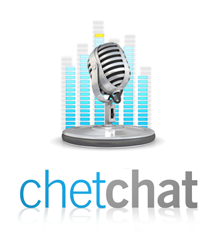 This week my guest was once again Michael Argast as we recorded the the first podcast of year two of the Chet Chat.
The recent security breach at RSA has been a hot topic this week, so we discussed the ramifications of RSA's statement regarding the security of SecureID.
After the surprising compromise of a BlackBerry at last week's CanSecWest security conference here in Vancouver, RIM has advised customers to disable JavaScript in their browsers until a fix is released. Michael took a few shots at me about my use of mobile browsing, including the fact that I have been known to occasionally use a Nordic browser on my BlackBerry.
Our last topic was the fact that Google released a new version of Chrome that included a fix for the recent zero day vulnerability in Adobe Flash before Adobe had even released their own fix. Michael and I agreed to disagree on Google's stance on security, but fortunately since we made the recording earlier today Adobe has released a fix for non-Chrome users.
If you prefer a news summary for the week in text format, visit the Sophos Security Hub for the latest selected hot topics or subscribe to our weekly newsletter, Sophos enews.
(21 March 2011, duration 9:36 minutes, size 9.3MBytes)
You can also download this podcast directly in MP3 format: Sophos Security Chet Chat 53.
All of our past podcasts are available from http://podcasts.sophos.com and on iTunes.