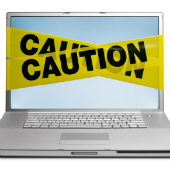 A recent case, discussed by Omer Tene from The Center of Internet and Society at Stanford Law School, opens a few interesting discussion points around this issue.
The Kentucky Court of Appeals recently stated that you don't need a person's permission to tag them in a Facebook photo (LaLonde vs. LaLonde).
The case synopsis is that mother loses custody of her child based on evidence featuring, among other things, Facebook photos showing her drinking. The problem was that she had received mental health advice to abstain from drinking due to her medication regime. She did not post the pictures or give consent for them to be broadcast for the world to see, yet they directly impacted her life.
Ouch. And according to Tene, Facebook "evidence" is increasingly being used in court.
There are a lot of people out there with a much vaguer need for privacy than I seem to have. I often get this sense of dread when I hear of someone slapping up all sorts of nonsense (the good, the bad and the ugly) on sites like YouTube, Facebook and Twitter. I want to shout, "But that stuff will be there FOREVER – Are you mad???"
And, as we see in the LaLonde vs. LaLonde case, there are some really dreadful consequences to living out the open.
There seems to be a yawning chasm between the power of the internet (which give us ever greater abilities to communicate and share with one another) and the law, which moves at a necessarily slower, more considered pace.
As Tene rightly points out, "The delineation of the public and private spheres is increasingly blurred." But I wonder whether we, as a community, have REALLY thought about the implications of this in both short and long term.