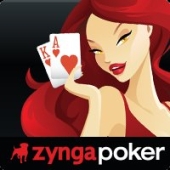 29-year-old Ashley Mitchell has received two years in a UK slammer after being found guilty of hacking into a computer server, and stealing 400 billion (yes, BILLION) virtual poker chips from Zynga, makers of popular social networking games such as zyngapoker, FarmVille and MafiaWars.
The poker chips' estimated worth? An eye-watering $12 million (£7.4 million).
So, if my basic maths are right, for every bag of a billion chips, worth about $30,000, he gets two days in jail. As the chips are virtual, I guess Zynga can always create more at the touch of a button.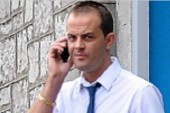 Driven to fuel his £1,000-a-day gambling habit, the ex-council clerk from Devon transferred the online poker chips to a number of Facebook accounts he had created and sold the chips to poker lovers at a fraction of the price.
Mitchell made just over £50,000 from selling a third of the chips. Had he continued, it's estimated he could have made in excess of $290,000 (£184,000).
According to The Guardian, Prosecuter James Taghdissian said Zynga became aware that large amounts of chips were disappearing. Investigators eventually realised the company's systems had been hacked and narrowed the search to Paignton, Devon.
Mitchell piggy-backed on his neighbours' unsecured WiFi connections to help obfuscate his identity, which led to the authorities seizing their computers.
Mitchell was eventually caught because he accidentally used his own Facebook profile during one of his attempts to hack into the system.
Photo source of Ashley Mitchell: rackrace.com