The fact that most organizations have fewer staff around on weekends is not lost on Facebook scammers.
The quantity of successful Facebook attacks SophosLabs sees on weekends and holidays is far higher than on weekdays, and this weekend is no exception.
Italian Facebook users have been seeing a message on their friends' walls stating, "Scontri a Piazza del Popolo video amatoriale che riprende un ragazzo mentre tira dei San Pietrini al. . ." The link suggests you can view a video of clashes in the Piazza del Popolo.

If you click on the link, the standard scam continues, suggesting a YouTube-like video player. When you click the video you are actually "Liking" the page. You then get a prompt asking you to share the link again on your profile to view the video.
If you choose not to share it you are gracefully redirected to a survey scam that signs you up for a paid SMS subscription on your mobile phone.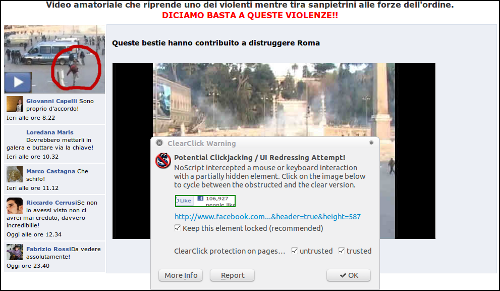 Close on the heels of this attack, we were alerted to the return of the "Confirm your account" scam. According to the attackers, Facebook is over capacity and you must confirm your activity so your account won't be deleted.
If you approve the bogus application it posts the following to your wall: "This is the last day you can confirm your account. Tomorrow your account will be permanently deleted."

The unique thing about this scam is that it anticipates that you may have disabled JavaScript in your browser, or are using the NoScript plugin for Firefox. It provides instructions on how to reenable JavaScript as well as how to permit the scripts to run using NoScript.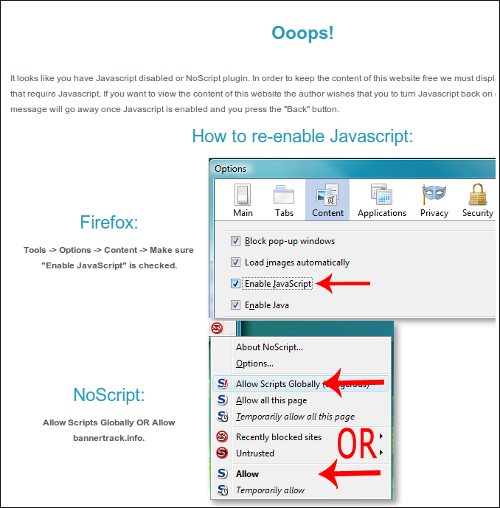 Facebook can only do so much to prevent scams from attacking their service. Users must be smart and learn how to sniff out a scam and avoid it. With over 500 million users, though, Facebook will continue to be a major target for scam purveyors seeking victims.
If you're a Facebook user, consider following us on Facebook to stay on top of the latest attacks. For our advice on the current best practices for securing your privacy on Facebook, read our Facebook best practices.