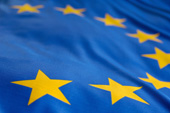 The European Parliament's computer network is under attack, and reports suggest it is similar to the cyber attack the EU Commission faced last week.
According to European Voice, an EU parliamentary spokesperson confirmed that the attack was still underway as of this morning. "Information technology services are working day and night to investigate and have put in place some security measures," the spokesperson said.
This is the third comparable attack, the first hitting France's finance ministry, while last week's had the EU Commission and European External Action Service (EEAS) in its sights.
An official told European Voice that the attacks on the Commission, EEAS and the parliament seemed "coordinated", though this is yet to be confirmed.