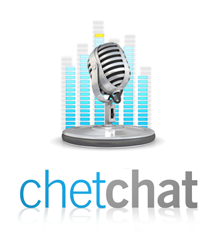 Michael Argast joined me in our Vancouver studio for this week's Chet Chat.
Because we were late recording the Chet Chat this week, it is a bit longer than usual. We had a good chat about some of the new security features in Firefox 4, like Do Not Track (DNT) and HTTP strict transport security (HSTS).
We also discussed the recent SQL injection attacks against MySQL and Sun/Oracle. While on the topic of compromise we reviewed the recent compromise of SSL certificate resellers associated with Comodo.
On the topic of social media we talked a bit about the new functions Facebook has been working on to reduce likejacking fraud and improve their SSL support.
If you prefer a news summary for the week in text format, visit the Sophos Security Hub for the latest selected hot topics or subscribe to our weekly newsletter, Sophos enews.
(31 March 2011, duration 21:13 minutes, size 10.2MBytes)
You can also download this podcast directly in MP3 format: Sophos Security Chet Chat 54.
All of our past podcasts are available from http://podcasts.sophos.com and on iTunes.