Spammers have invited millions of Facebook users to bogus events on the social network, in their latest attempt to generate income from online survey scams.
Sophos researchers have discovered bogus events, promoting revenue-generating scams that put cash into the pockets of the spammers, that have targeted – in some cases – over 10 million Facebook users.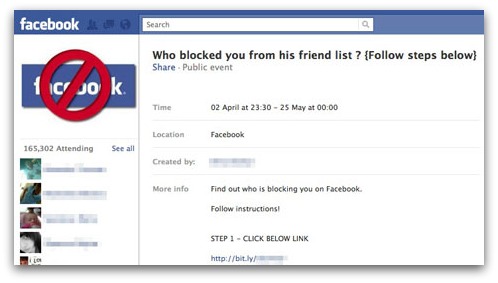 For instance, an event called "Who blocked you from his friend list ?" has already tricked over 165,000 people into signing-up, with a staggering 10.3 million users still debating whether to respond or not.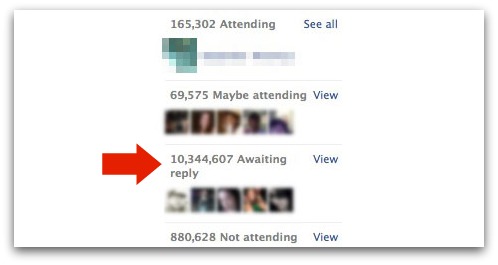 The scammers embed instructions into the "More info" section of the event's summary, which leads the unsuspecting Facebook user into visiting webpages designed to earn money for those behind the scheme.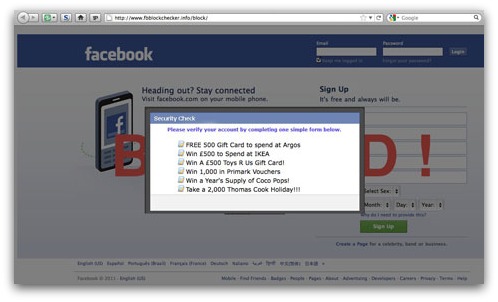 How do the scammers earn money? By tricking you into taking an online survey or competition, the masterminds behind the scam generate commission. In some instances they also ask for your mobile phone number and then sign you up for an expensive premium rate service.
These spammed-out event invitations and links to survey scams are one of the biggest nuisances on Facebook right now, impacting millions of users every day.
Here's another example of a scam Facebook event, using the all-too-familiar lure of a shocking video to trick you into accepting the invitation: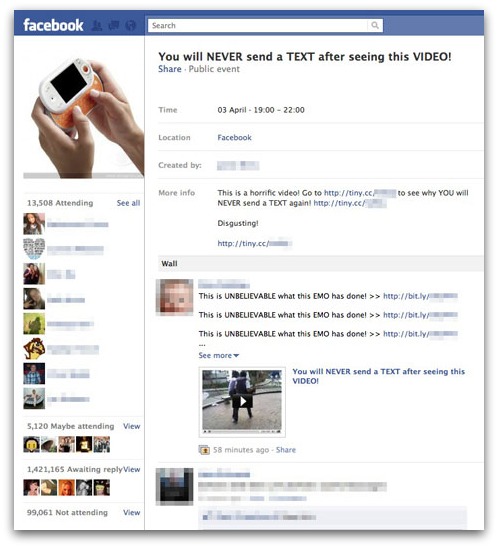 It would be great if Facebook was being more proactive in shutting down these obviously bogus events, as currently it's far too easy for the scammers to fill their pockets through schemes like this.
If you're a Facebook user, remember never to accept invitations from suspicious events that arrive out-of-the-blue, and always think twice about the links that you click on via Facebook.
Make sure that you stay informed about the latest scams spreading fast across Facebook and other internet attacks. Join the Sophos Facebook page, where more than 70,000 people regularly share information on threats and discuss the latest security news.
You could also do a lot worse than check out our best practices for better privacy and security on Facebook guide.