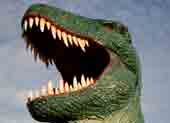 This one is a monster.
Microsoft has lined up for Windows users this coming Patch Tuesday a staggering 17 security bulletins (nine of which have been given Microsoft's highest severity rating of "critical"), addressing 64 security vulnerabilities.
Software including bugs which are said to be fixed by the patches include Microsoft Windows, Microsoft Office, Internet Explorer, Visual Studio and .NET Framework.
One of the vulnerabilities reportedly fixed will be the MHTML rendering flaw that was discovered earlier this year. Internet Explorer was one the products found to be at risk from the zero-day vulnerability that could allow maliciously crafted webpages to execute code in any "zone" regardless of which zone is specified.
In short, if you are in charge of securing your company's computers and were hoping to go out to the cinema or take your partner to a swanky restaurant on Tuesday night, you might want to rearrange your plans.
In fact, I would suggest that you put a reminder in your calendar to never organise a big night out on the second Tuesday of each month.
Further information on the patches can be found in the advance notice that Microsoft has published on its website.
The patches are due to be released at 1:00pm EST on Tuesday 12th April.