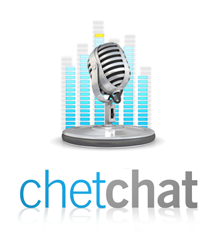 Tony Ross joined me this week to share his wisdom on this week's most important security news.
It's been a while since Tony had joined me in my luxurious (ha!) Vancouver studio, and it was great to have him back. We began our discussion with the continued public outing of the reasons we cannot trust the chain of trust in the SSL industry.
We debated a bit over the news that Google Chrome will begin using their Safe Browsing API to protect against malicious downloads.
While discussing the new information provided about the RSA breach we talked a bit about leaving potentially dangerous choices in the hands of your end-users.
Of course we couldn't ignore the massive email data leakage incident at Epsilon. While the sky might not be falling, this certainly could be a boon to the attackers if they decide to phish the users whose data was released.
If you prefer a news summary for the week in text format, visit the Sophos Security Hub for the latest selected hot topics or subscribe to our weekly newsletter, Sophos enews.
(6 April 2011, duration 13:17 minutes, size 8.6MBytes)
You can also download this podcast directly in MP3 format: Sophos Security Chet Chat 55.
All of our past podcasts are available from http://podcasts.sophos.com and on iTunes.