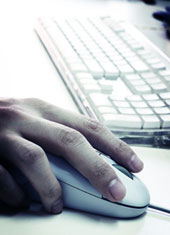 For all its positive aspects, there are some pretty ugly things which happen on the internet too.
Take this extraordinary tale, for instance, of how two men falling out with each other, ignited into an attack which involved sadistic revenge, 100,000 compromised computers around the world, divorce and one of the men being sent to jail.
Yesterday, a New Jersey judge sentenced 48-year-old Bruce Raisley to two years in prison for launching a distributed denial-of-service (DDoS) attack against websites that had published humiliating stories about his adulterous "affair" with a fictitious online lover.
In the mid-2000s, computer programmer Raisley became uncomfortable with the techniques used by "Perverted Justice", a controversial group who posed as minors on internet chatrooms in an attempt to ensnare paedophiles, and questioned the legality of their activities.
This put Raisley at odds with the group's leader Xavier Von Erck, questioning the legality of the activities of "Perverted Justice", which collaborated with a US TV news program on a controversial feature called "To Catch a Predator".
As the men's conflict ignited, neither party showed themselves in the best light, and in 2005 Von Erck posed as a woman called "Holly" and began an erotic online relationship with Raisley.
You may think that's a mean but harmless prank, which doesn't do serious harm to anyone. But you're wrong.
Raisley told his wife that he was in love with "Holly" and flew to meet his fictitious lover at Little Rock airport in Arkansas. A photographer hired by Van Erck took pictures of Raisley carrying flowers, waiting for an internet lover who – of course – never appeared.
Transcripts of Raisley's erotic email exchanges with "Holly" and photos of him waiting for his non-existent lover at the airport were posted on the internet to add to his humiliation. Raisley ended up losing his job and wife, and no longer had any contact with his son.
Stories of about Von Erck and his Perverted Justice organisation were published in Radar Magazine and Rolling Stone, and republished on the website of the Rick Ross Institute.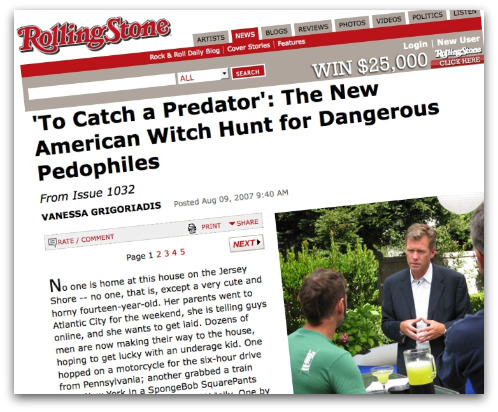 The published stories also included details of how Van Erck had humiliated Raisley.
Perhaps understandably, Raisley wasn't happy with the embarrassing story being published on the internet. His solution? To infect 100,000 computers around the world with malware and launch a distributed denial-of-service (DDoS) attack against websites hosting the tale of his humiliation.
The New Jersey court heard evidence that Raisley's internet attack targeted a number of websites, including Rolling Stone, Radar, Nettica, Corrupted Justice, and the Rick Ross Institute. In total it was claimed that the attacks cost the websites more than $100,000.
Raisley has now been sentenced to 24 months in prison for launching the malware that infected computers across the globe, and attacked the websites.
In addition to the prison term, Judge Robert B Kugler sentenced Raisley to three years of supervised release and ordered him to pay damages of $90,386.34.
Things could, actually, have turned out even worse for Raisley. When found guilty last year, he was told he could expect a sentence of up to 10 years in jail, and a maximum fine of $250,000.
It's a truly tragic story, with neither Raisley or Von Erck demonstrating the best of characters, in my opinion.
But there is one clear moral – taking the law into your own hands is never a good idea.