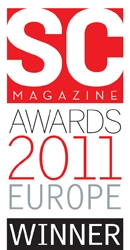 Who would have thought it? A free anti-virus program for Apple Macs being named best anti-malware solution ahead of those security products for boring old Windows.
Well, that's exactly what happened at the SC Magazine Awards Europe 2011, held last week at the London Hilton on Park Lane.
Over 530 of the industry's top companies saw Sophos Anti-Virus for Mac Home Edition successfully beat rivals including products from McAfee, Kaspersky and Symantec to win the coveted title of Best Anti-Malware Solution, at the glittering awards dinner.
Naked Security's own Carole Theriault was on hand to receive the award, flanked by Qualys CEO Philippe Courtot and dead-pan comedian Stewart Francis.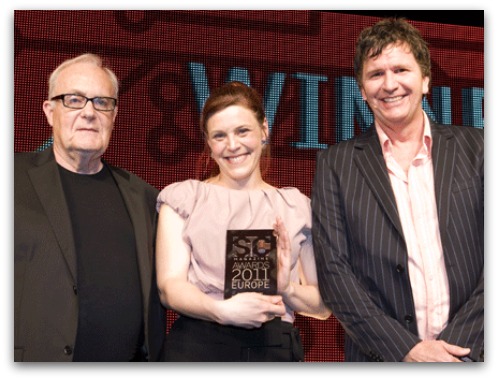 Carole was uncharacteristically lost for words when I asked her how she felt, but I think what has surprised all of us is just how open Mac users have been to the idea of securing their computers with anti-malware software.
Although the number of malware threats targeting Mac OS X is much much less than Windows, that doesn't mean that they are non-existent. And Sophos's free anti-virus for Mac home users has opened many eyes to the fact that security doesn't have to be an unpleasant experience.
Sophos Anti-Virus for Mac Home Edition's success at the awards wasn't the end of the night as far as Sophos was concerned. The company was also named Information Security Vendor of the Year.
A tremendous result in such a competitive marketplace. Our thanks go to SC Magazine's judging panel for recognising the hard work done by everyone at Sophos in the last year, and for our users and readers for supporting us!
And if you're still dithering about whether you should run an anti-virus on your Mac at home, then do read the reviews… and then download our free Mac anti-virus. 🙂