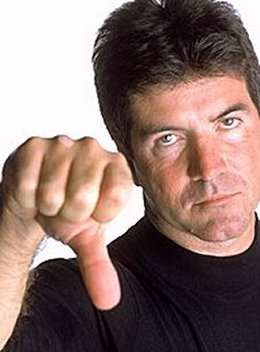 Media reports reveal that personal information of more than 250,000 people may have been stolen from Fox's The X Factor, following a hack against the US edition of the TV show's computer network.
Surely, this data should have been encrypted and brutally difficult for outsiders to access? Perhaps more details will be revealed in due course, but for now we know that the stolen data includes The X Factor applicants' names, email addresses, phone numbers (optional), dates of birth, and genders.
Now, the worst of is that recently The X Factor rules in the US have changed, rather controversially, to allow kids as young as 12 to enter.
So, the sensitive contact information of hopeful kids as young as 12 could now be in the hands of hackers. Not good. I wonder what efforts are being made to contact the parents and guardians of these children to explain what happened?
Fox Broadcasting bosses reportedly sent the following letter to affected parties:
This week, we learned that computer hackers illegally accessed information and others submitted to us to receive information about The X Factor auditions.

It is possible that the information you did provide to us, which included your name, email address, zip code, phone number (which was optional), date of birth, and gender, may have been accessed.

We are taking this matter very seriously and are working with federal law enforcement authorities to investigate this illegal action.

The X Factor will never ask you to email personal information such as financial data, credit card numbers, Social Security numbers or the user name or passwords you use to access other websites.

If you receive an email that appears to be from Fox.com or The X Factor asking for personal information, please delete it, as it did not come from us.
According to the Daily Star, show mastermind Simon Cowell is said to have called in the FBI to help get to the bottom of all this.
If you fear that your data might have been exposed, keep a keen eye on your email inbox for fraudulent communications.
If you think your child has applied, maybe this is a good time to have a chat with them about all of this and warn about possible unwanted emails and phone calls.
Image source: http://www.biographyworld.net